Macon Film Festival- Take 2
We've talked about the basics of the Macon Film Festival, but maybe you don't know "how to fest"? I know that was a big question for me when I went to my first festival was just exactly how to do it. Trying to go see these movies and where to go- I'm not a big fan all the time of getting out of my comfort zone- shocker, I know. And I'm pretty used to knowing events and how and where to go.
So I spoke with Tabitha Walker and Julie Wilkerson with the Macon Film Festival Board about how to fest as well as some of the films being shown and other advice that might be helpful for y'all- along with more information about the real impact of the Film Festival on Macon.
Tabitha: The community support for (Macon Film Festival) has been great, but it was really in year three that we started to get (bigger named films) to come to (the Macon Film Festival). And it was really in year six that we started the hear from the restaurants that weekend that they could guarantee to have a 40-60% increase on their revenue because it is so concentrated downtown.
Tabitha would also point out that the film makers don't have cars when they visit, and while a shuttle is provided for them most will be walking around downtown and spending their time here.
Tabitha: There is NO dress code
Julie: There is an all-access pass for $100- gets your the special screenings, the movies and the after parties. For comparison, a similar pass in Savannah is $750, Atlanta is $500. That's parties and movies and food and open bar.
Tabitha: Plus the special guests are contractually obligated to be at the special events.
*Note: $100 for four days of movies and dinners and open bar- two people could see two movies at $15/ticket for a total of $60 and then have $40 to spend on food… which might get you Mexican food and some of your bar tab. It won't be anything near what you would get for four days of the Macon Film Festival. Done!
Julie: The second pass is a screening pass, and it is $50 and that is every movie for every day including the special screenings at night- but not the after parties. The next pass is new, we have a $25 pass for one day including the evening shows that night. So this would work for someone in town just for Saturday. Plus all pass holders at special evening showings will be let in first.
The third tickets that's new this year, for $8 you can see one block of films. So about an hour and a half for $8.
Students can get a free day pass every day with a valid ID- they would have to come every day to receive this. What's new for them this year is their day pass will include the evening passes at night. If they volunteer they get a shirt, too. 
If you want to just go to a special screening, those tickets are just available as rush tickets at night. We have no idea of knowing how many seats will be available after pass holders come in. Those tickets are $10 and they will be sold after we have let everyone else in.
Tabitha: All special screenings will also be at the Cox Capitol this year.
Julie: So, how to "nerdy" fest- you can get your program and do what you did and look at the movies and figure out what you want to see. The movies are listed alphabetically with a caption and rating. (I told the ladies that's what I did last year.)
*Note: this is an INDIE film festival, there may be some films inappropriate for very young viewers, please read over your program.
Julie: Really, if people will spend an hour ahead of time reading over the program and do some planning they will have a much better film festival experience.
The Macon Film Festival website is new- take a look here.
Basically- take the time to do your research. AND you can run in to the filmmakers here.
Tabitha: The filmmakers wear specials tags and we really want people in interact with them and get the filmmakers to talk about their films. They *want* your input.
Julie: They LOVE to hear feedback.
Tabitha: That helps us to get more filmmakers here, for people to want to hear from them.
There is also an audience choice award- so you can vote for your favorite too! These are some of the ways that you can have a better experience than going to the movies at the movie- theater: you can interact with the filmmakers and ask how they choose a shot and even more.
Julie: One big compliment that we get is just how well suited downtown Macon is for a film festival. Many times filmmakers go to another festival and watch their films in a church or office building. For us to have two beautiful historic theaters, plus the 567- we have really great equipment in there- and the walking areas in between… the filmmakers just say how great it is that you can walk in between all of them when the weather is good. I think that really creates a great atmosphere downtown.
AND it's just been announced that Matthew Modine will be a special guest at this years festival! He is perhaps most well known for being in the movie Full Metal Jacket.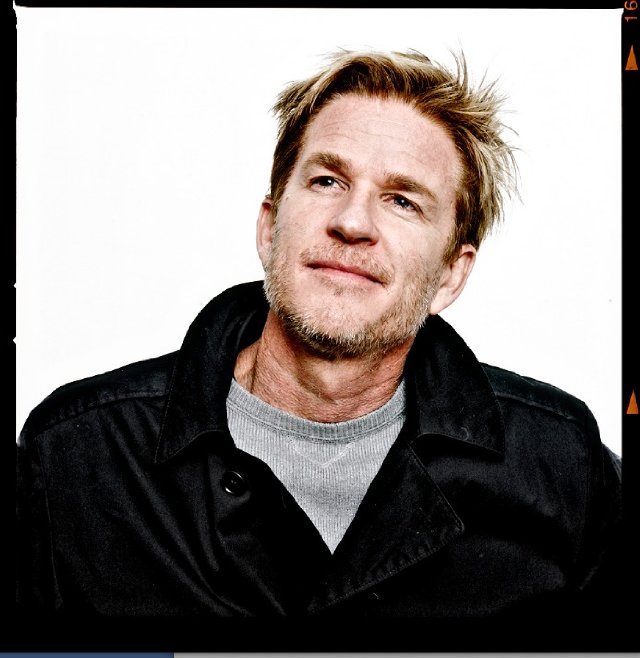 So I guess the only question left is- what about the parties? THAT will be coming up soon!
Make sure you grab your tickets soon- the festival starts on the 27th!
Love to all yall
Molly