Oops- I Did It Again… Help Me Pick My Dress For Taste of the Arts
Ok, so I thought I was set on my dress for Taste of the Arts: I can now fit in to my super hot red dress- the same dress that Kate Hudson wore at the end of "How to Lose a Guy in 10 Days". Yes yes the yellow one, I have it in red. Yay!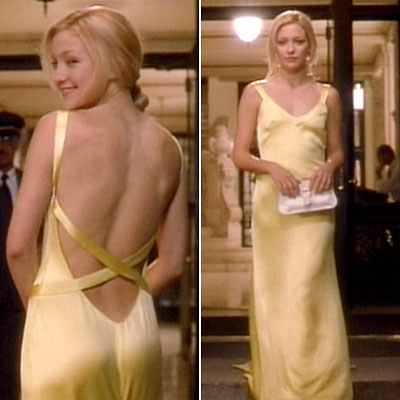 Seriously- yay. I haven't worn this dress since waaaaay before my kids were born. Only problem? Accessorizing. I'm not going to have some huge yellow diamond necklace to wear (unless someone out there would like to surprise me- I won't argue I promise). My friend Jackie will color my hair dark the day before, which will really pop with the red dress and she will style it day of. Jenny will do my makeup. The thing about a red dress it. it always steals the show. So, accessories and makeup have to be really simple. That's hard for me!!! Black shoes. black clutch, simple makeup. Done. Or is it?
I realized I have another dress I can wear. And….. oops I did it again. Now I have two dresses to choose from. This one is a Tibi dress, shown here: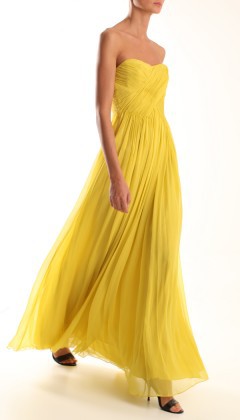 But mine is a beige color. It's really a lovely dress and if you click the link- it really is an almost $900 dress. I should probably wear it more than once- and that one time was in a photo shoot. And since it's beige, I can get more creative with makeup and accessories. And because it's got a bodice to it, it makes me look skinnier. Uggggh!!! I need help deciding!!
Meanwhile- if you want to see what I decide, or if you want to be my bestie forever be sure to buy your tickets!!! Go here NOW:
http://www.ovations365.com/event/detail/441496154/Taste_of_the_Arts_A_Red_Carpet_Affair