Paintin' and Sippin' at Lush Art
When I was growing up, I hated art class. All of my friends looooooved going to art because glue! And scissors! And PAINT! But me? I was always afraid of screwing up and embarrassing myself. One time, a teacher asked us to draw an outline of the United States, and I had a panic attack because A) I couldn't draw, and B) I was terrible at geography. It was a perfect storm of insecurities, friends.
Anyway, I've always avoided art supplies like Van Gogh should have steered clear of that sword, but my friend Jamie and I recently attended a painting class at Lush Art Paint and Sip Studio, and I think I found the cure for my art class phobia.
Lush Art, owned and operated by Cara Heard, is a relatively new paint studio in Warner Robins. Patrons are guided through a painting of their choice. And this isn't your mama's art class. Lush Art has a pretty extensive beer and wine list to help get those creative juices flowing. (While Cara does allow customers to bring in their own snacks, Houston County liquor laws prevent guests from bringing their own alcoholic beverages.)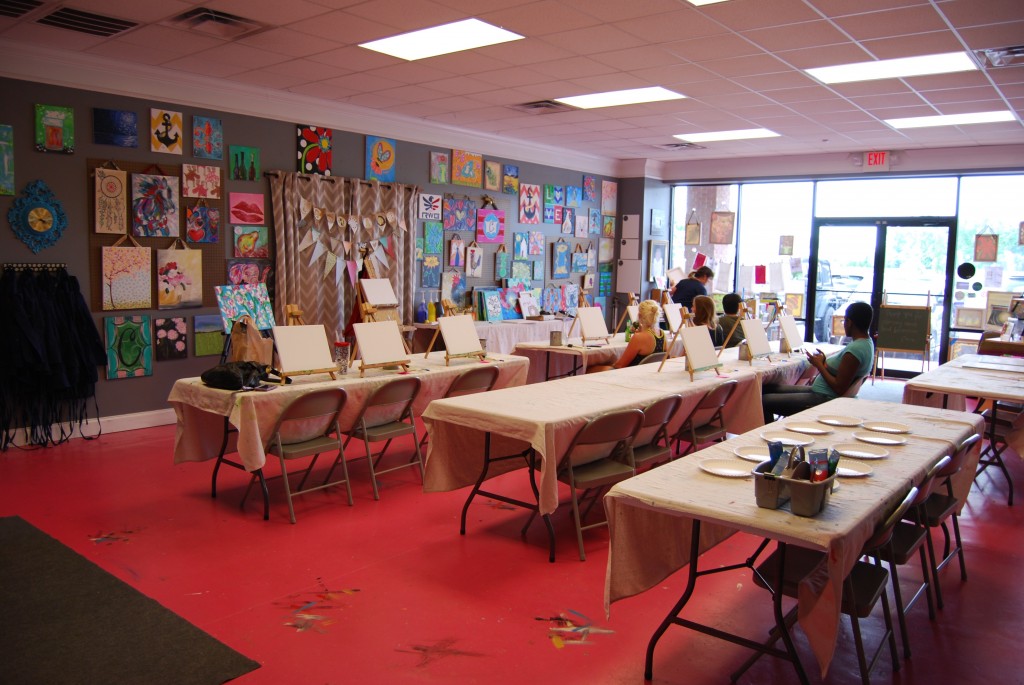 Cara and her fellow instructors offer a variety of paintings every month. Jamie and I browsed the May calendar on the Lush Art website and signed up for this bright and cheery Magnolia painting. FYI: Lush Art offers both blank and pre-sketched canvas paintings, so be sure to read the description of the paintings to decide what might work best for you.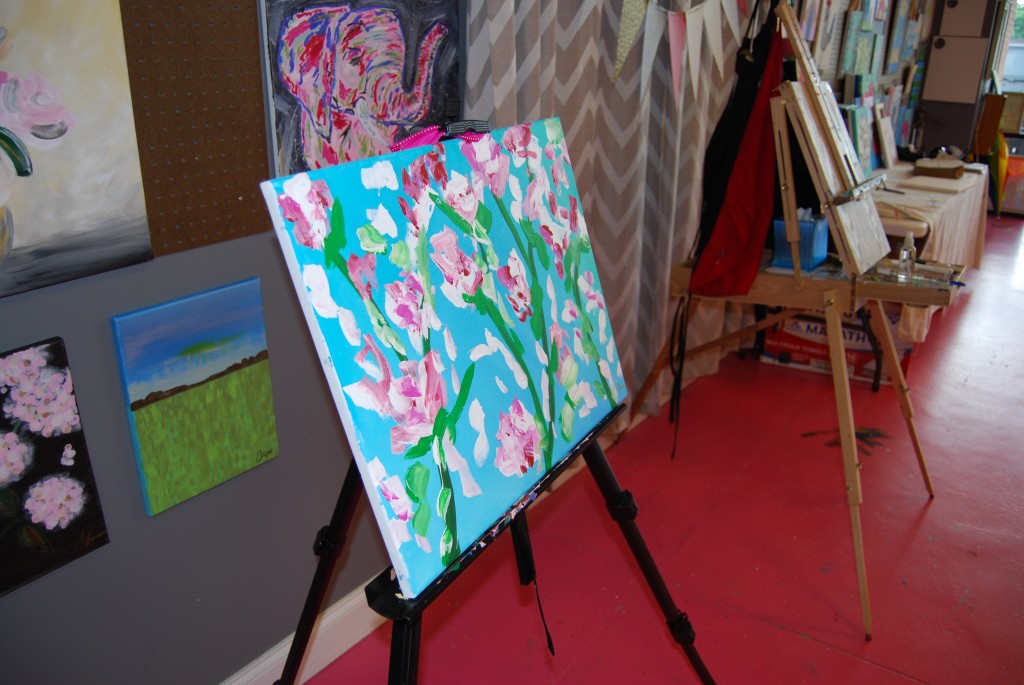 You guys … we had SO much fun. Cara is a great instructor – she offers just the right amount of guidance without being pushy or controlling, and she's  super friendly, encouraging and outgoing.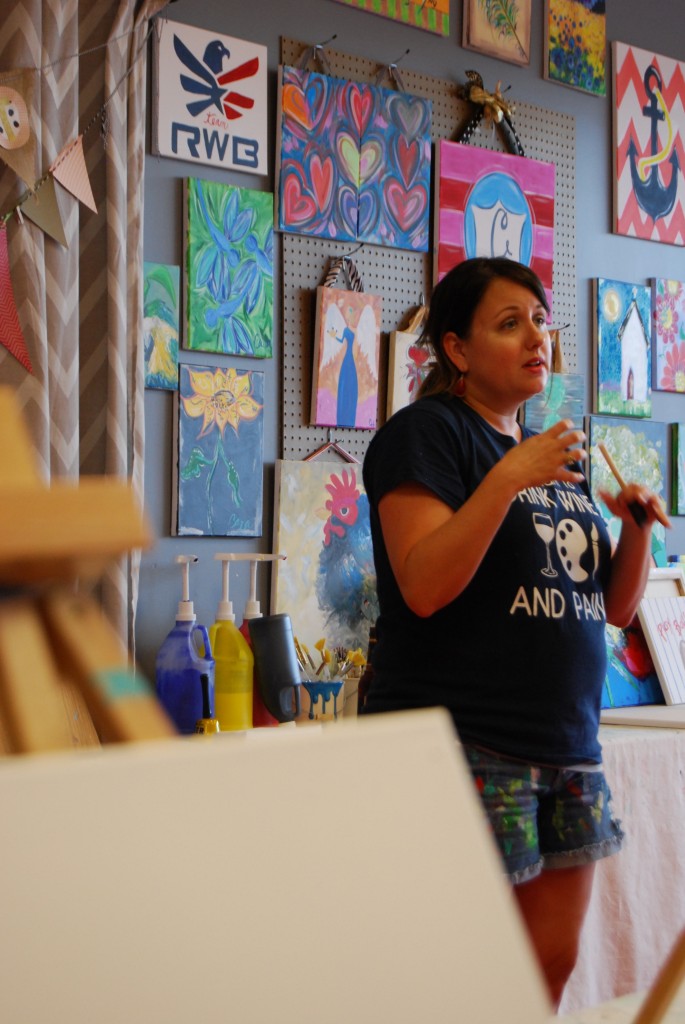 Lush Art offers private and corporate events and classes for kids, including day camps this summer. It's located on Russell Parkway – right off of I-75, making it a quick and easy drive for anyone in Central Georgia. For a complete listing of June classes, visit the Lush Art Calendar, and also check out their Facebook page for updates. If you're looking to support a local business and have a great, creative time, I recommend heading to Lush Art!
Head's up! I was offered a free class for this review, but all opinions are my own.